The first meal plan is based on roughly 2,500 calories per day, approximately 1/3-1/3-1/3 protein/carb/fat ratio. As much as low carb, high protein diets work for losing weight quickly, this is not the goal. The goal is to lose weight while eating balanced, nutritious and delicious food. This means that I will be taking the same approach for both losing and maintaining weight. The only difference will be the amount of calories consumed – less while losing and more while maintaining.
Of course, time will tell and I may have to make adjustments here and there. There is no way of telling how my body will respond to this eating plain, both short-term and long-term.
I am trying to keep things simple while I am still setting up my blog, setting up my progress tracking spreadsheet, so my first weekly plan consists of pretty much same foods all week. I think it will be easier that way to stay organized, plan my meals and evaluate results at the end of the period.
With time, I will be introducing a greater variety of foods into my weekly meal plans as I will be getting a better handle on meal prepping, progress tracking, updating the blog, exercising and so on.
Breakfast
For breakfast, I simply went with what I like and what is nutritious and readily available. It turned out low on carbs, but that wasn't intentional. I like it a lot though.
2 hard boiled eggs
Chopped fresh greens (coriander, mint, basil, parsley, scallions, etc.)
A pinch of salt, black pepper, olive oil and balsamic vinegar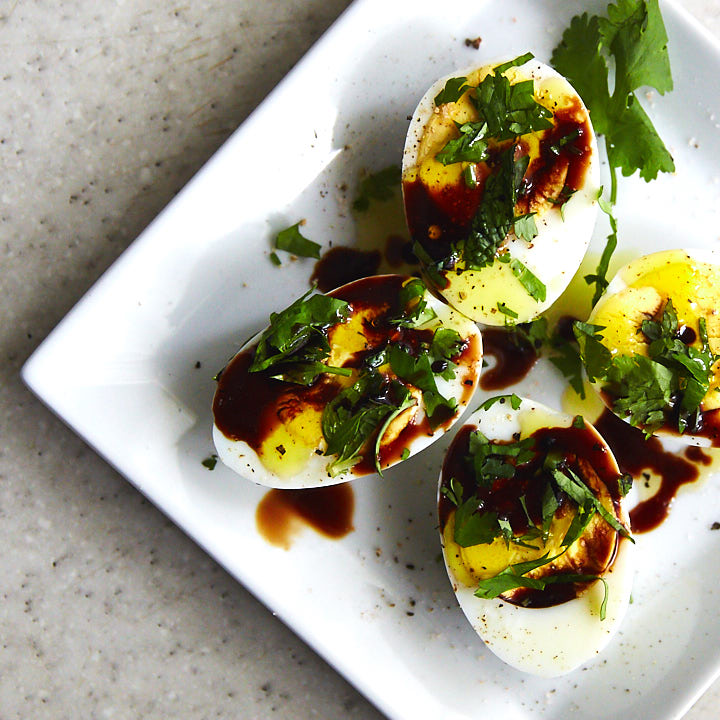 1 cup of Greek yogurt
1 cup of frozen wild blueberries
1 oz (23 pieces) almonds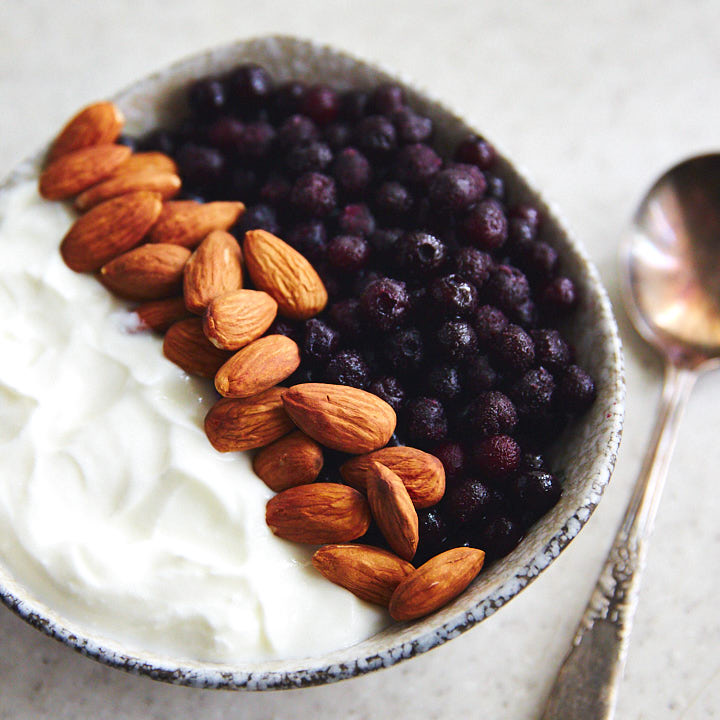 Lunch
Baked skinless, boneless chicken breast
1 cup quinoa
Vegetables
A pinch of salt, black pepper, olive oil and balsamic vinegar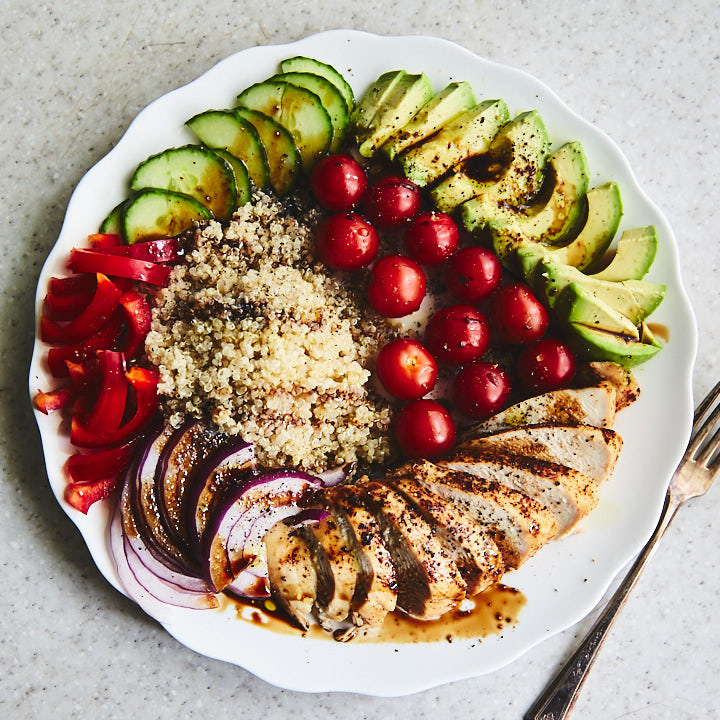 Dinner
The dinner is pretty much exactly as the lunch.
Snacks
One apple between breakfast and lunch
One banana between lunch and dinner
One grapefruit before going to bed
Detailed Meal Plan