Chicken stuffed peppers are a spin off from the chicken patty recipe. Pan-fried chicken patties are super flavorful and delicious, but they are higher in calories and (healthy) fat from frying in olive oil. Baking chicken patties is a solution to keep calories and fat down. A more interesting solution is to stuff peppers with ground chicken meat mix and bake them.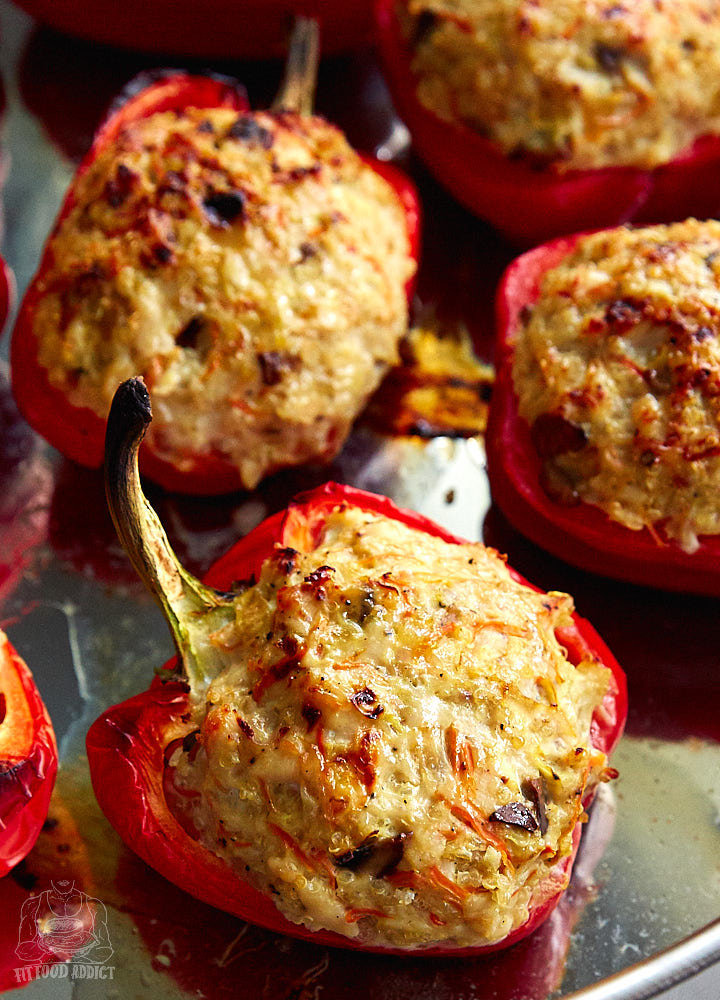 The sweetness of the peppers enhances the flavor and adds a fair amount of fiber to the meal. Feel free to skip quinoa when making the chicken stuffing if you need to keep your carbs down, but it really improves the texture and brings a lot of health benefits along.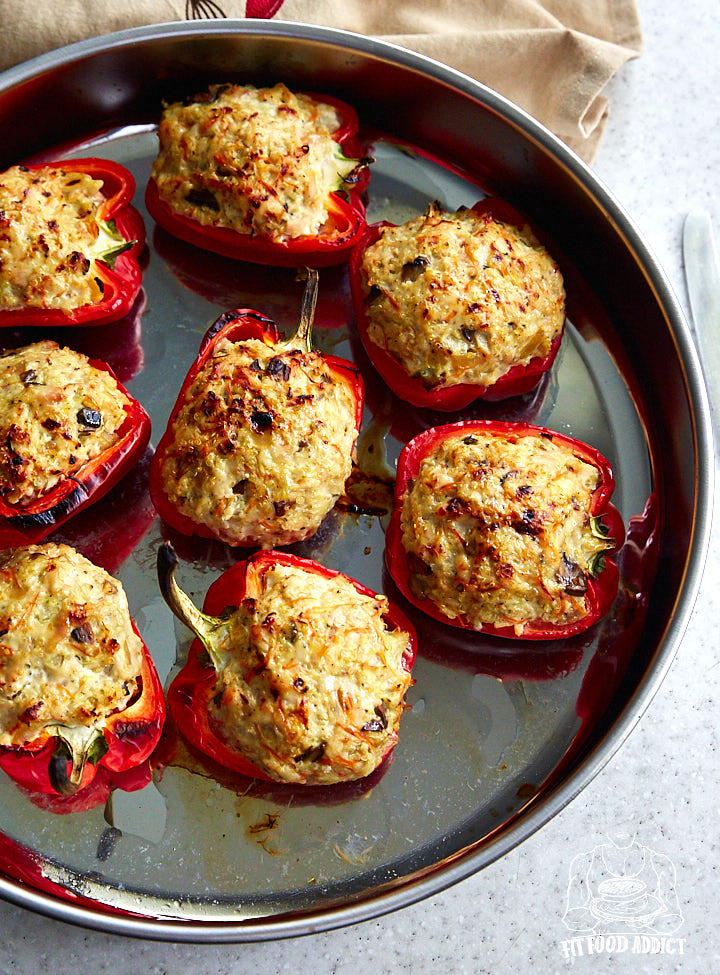 For more flavor, finish cooking by turning on broiler on high once the internal temperature of the stuffed peppers hits about 155F. It will take only a few minutes to get to target temperature from that point, and the tops will be nicely caramelized by then.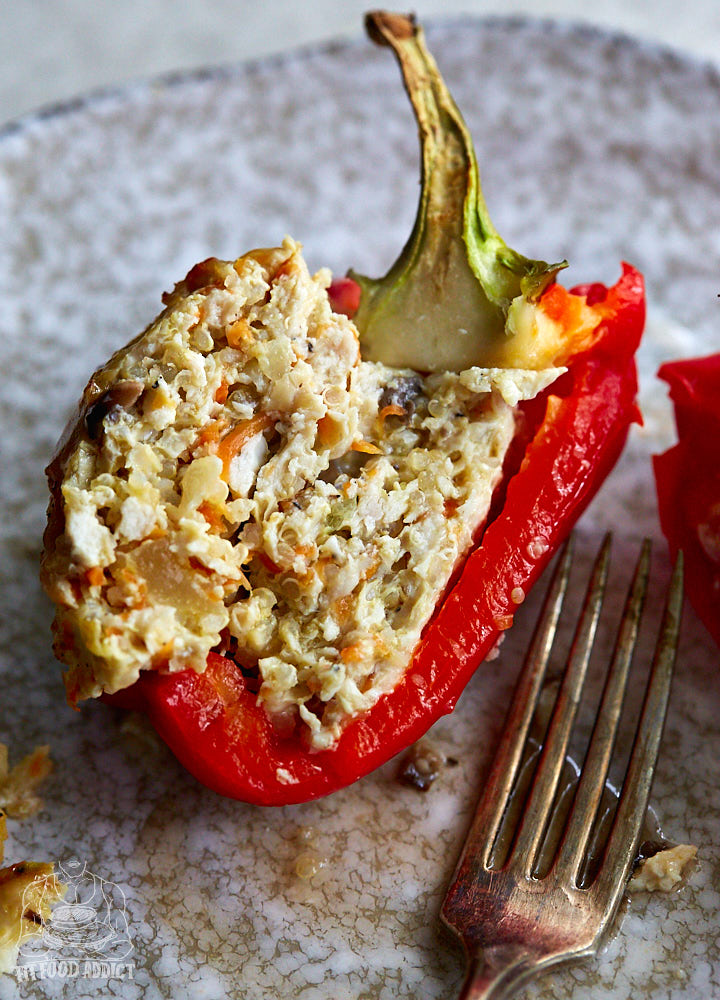 Chicken Stuffed Peppers Recipe
Prep time:
Cook time:
Total time:
Ingredients
Chicken stuffing mix from the Chicken Patty recipe linked above in the post.
6 red bell peppers
Instructions
Prepare the chicken stuffing mix following the Chicken Patty recipe and instructions linked in the post above.
Preheat the oven to 400F.
Cut the bell peppers in half, remove membranes and seeds, and stuff with the chicken stuffing mix.
Place the chicken stuffed peppers stuffing side up on a foil-lined baking tray, transfer to the preheated oven and bake for about 50 minutes, until the internal temperature of the stuffing reads 165F. Cooking time will vary depending on the oven and the size of peppers. It's best to use a BBQ or an instant read thermometer to gauge doneness.
Remove from the oven and serve immediately.
Serving size:
1 half pepper
Calories:
250
Fat:
5.7
Carbohydrates:
17.2
Protein:
31.7